TchixTenshi
Admin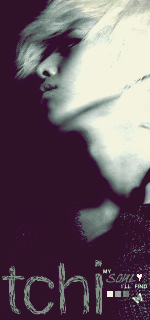 Signe Chinois

:




Messages

: 159


Date d'inscription

: 21/02/2010


Age

: 26


Localisation

: Entre ciel et terre


Sujet: Photos divers Jeu 25 Fév - 10:46

---

Fiche d'identité :

Nom Chinois

: Yang Cheng Lin/ 楊丞琳 / 杨丞琳

Nom Anglais

: Rainie Yang

Nom cantonais :

Yeung Chimg Lam

Surnoms

: Ah Lin /Lin Lin /Xiao Cheng Lin /Cheng Lin /Yeung Sing Lam /Lily

Date de Naissance

: 4 juin 1984

Lieu de Naissance

: Taipei, Taiwan

Profession

: Actrice, chanteuse

Taille

: 162cm

Poids

: 42kg

Groupe Sanguin

: A

Signe astrologique

: Gémeaux

Langues parlées

: Anglais, Mandarin, Japonais, Cantonais

Talents

: La gymnastique, la dance, le cinéma, le chant

Hobbies

: Caliner son chien (Yumi), lire des nouvelles, écrire dans son journal, et dormir

Chanteurs préférés

: Namie, Amuro, Stephanie Suen, Speed, Morning Musume

Rainie Yang est Actrice, co-présentatrice (spectacle de variété Guess) et chanteuse.
Rainie Yang a commencé sa carrière à l'âge de 14 ans, en faisant quelques apparitions dans des films et des pubs cantonais. Puis, elle a auditionné pour faire partie d'un groupe de pop taïwanais (4 in Love) produit par la compagnie BMG Records où elle fut acceptée et prit le nom de "Rainie". Elle quiterra ensuite le groupe pour entamer sa carriere solo avec ses deux derniers albums.
Discographie-Fall In Love (avec le groupe 4 in Love) (2000)
-Who's Afraid of Who ? [ (誰怕誰) Shui Pa Shui] (avec le groupe 4 in Love) (2001)
-My Intuition [ (曖昧) Ai Mei] (2005)
-Meeting Love [ (遇上愛) Yu Shang Ai] (2006)
-Free Gate [ (任意門) Ren Yi Men] (2007)
-Not Yet A Woman [半熟宣言, Ban Shu Xuan Yan] (2008)
Dramas-Hi My Sweetheart (2009) as Chen Bao Zhu
-ToGetHer (CTV, 2009) as Chen Mo Mo
-Miss No Good (2008) as Jiang Xiao Hua
-Fresh Tomato For Sauce (juste annoncé) Shr Luo Tuh
-Why Why Love (CTS, 2007) Tong Jia Di
-Devil Beside You (CTV, 2005) Qi Yue
-Liao Zhai Zhi Yi (2004) Zhao A Bao
-City of Sky (CCTV, 2004) Lu Bin Yan
-The Legend of Speed (2004) Juliet / Gao Yun
-Original Scent of Summer (CTV, 2003) Yang Pan Pan
-Love Bird (2003) Jiang Diang Han
-Sweet Candy
-Godfather in Pink (CTV, 2003) Bao Xiao Ting/Chen Tian Shi
-Lavender 2 (2003) Xiao Xiao
-White Lilies
-Tomorrow (CTV, 2002) Yuan Cheng Mei
-Sunshine Jelly Mei
-Meteor Rain (CTS, 2001) Xiao You
-Meteor Garden (CTS, 2001) Xiao You


Sa carrière a vraiment débuté avec l'excellent drama Devil Beside You tiré du manga Akuma de Souru (Lovely Devil) que je vous conseille de lire malgré le fait qu'il ai été licencié. Elle y joue aux cotés du célèbre Mike He dans le rôle de Qi Yue. La plupart des chansons du drama sont de sa composition

Films
-The Child's Eye (2009)
-Spider Lilies (2007) Xiao Lu / Jade
-Merry-Go-Round (2001) Carlily Pang

Shows TV

-Wo Cai Wo Cai Wo Cai Cai Cai (Guess Guess Guess) (2002-2007, CTV)
-ASOS 100% Entertainment (2005)
-Azio Entertainment News (2002-2004)
-TVBS Game Show (2003)
-Jacky Live ! (2003)

Ses chansons démontrent une voix apaisante, ses dramas sont un plaisir pour ceux qui aiment les histoires d'amour, ses show tv sont très marrants.
C'est une artiste accomplie.
ShineeSuju23
Admin

Signe Chinois

:




Messages

: 1115


Date d'inscription

: 21/02/2010


Age

: 27


Localisation

: La corée ^^


Sujet: Re: Photos divers Jeu 25 Fév - 23:12

---
TchixTenshi
Admin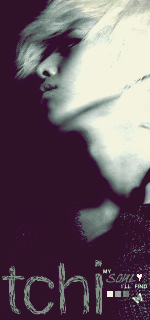 Signe Chinois

:




Messages

: 159


Date d'inscription

: 21/02/2010


Age

: 26


Localisation

: Entre ciel et terre


Sujet: Re: Photos divers Ven 26 Fév - 0:35

---

Je mettrais les miennes dans le partage d'images x)
ShineeSuju23
Admin

Signe Chinois

:




Messages

: 1115


Date d'inscription

: 21/02/2010


Age

: 27


Localisation

: La corée ^^


Sujet: Re: Photos divers Ven 26 Fév - 0:37

---
TchixTenshi
Admin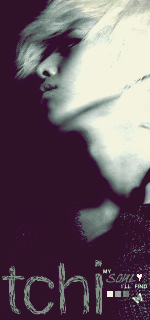 Signe Chinois

:




Messages

: 159


Date d'inscription

: 21/02/2010


Age

: 26


Localisation

: Entre ciel et terre


Sujet: Re: Photos divers Ven 26 Fév - 0:47

---
ShineeSuju23
Admin

Signe Chinois

:




Messages

: 1115


Date d'inscription

: 21/02/2010


Age

: 27


Localisation

: La corée ^^


Sujet: Re: Photos divers Ven 26 Fév - 0:53

---
TchixTenshi
Admin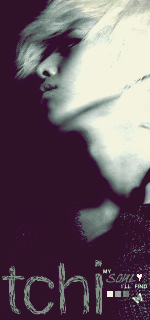 Signe Chinois

:




Messages

: 159


Date d'inscription

: 21/02/2010


Age

: 26


Localisation

: Entre ciel et terre


Sujet: Re: Photos divers Ven 26 Fév - 1:06

---

Okay ^^"

Vii elle est belle ^o^